Welcome to Sommerauer's
Bed and Breakfast!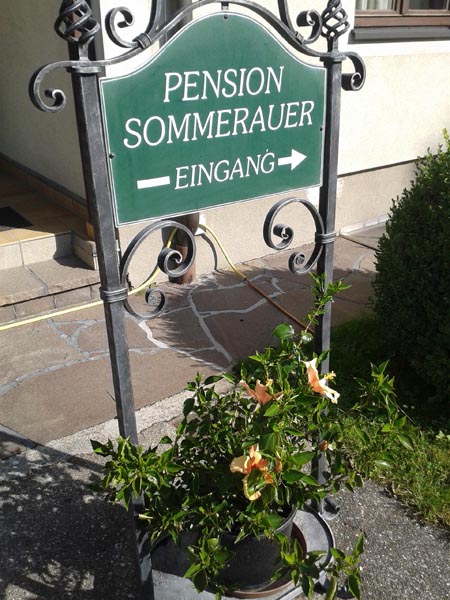 Our cosy Bed and Breakfast lies surrounded by meadows, where you can enjoy our tidy gardens with lawns for sunbathing and our heated and covered pool.
Our Bed and Breakfast is the perfect vacation spot for families.
A family-run business with three girls of our own, ages 14, 18, and almost 21, we have always prepared our accommodations with a family's needs in mind. For this reason we can offer three nicely decorated familiy studios. They are situated in an annex and provide a total of 32 m² with two sleeping areas. Included is a large balcony and the two bedrooms are separated with a sliding door. Each room includes new flat screen TV so the children and their parents can watch their program of choice. The hard wood brushed oak floors are extremely gentle for crawling children or children who prefer to play games on the floor. The large Balcony invites couples to enjoy an amazing view of the evening sunset and to enjoy a few private hours while the children are watching TV or are already asleep. We also have cribs to furnish at any moment.
Since February 2018 we are proud to offer one new room type, our Bernhauptsuite. Totally new and easily accessible for people with physical disabilities (e.g. wheelchair) or for families who want to have sufficient space. This allows us to accomodate up to 7 people.
A relaxing Family vacation begins at breakfast.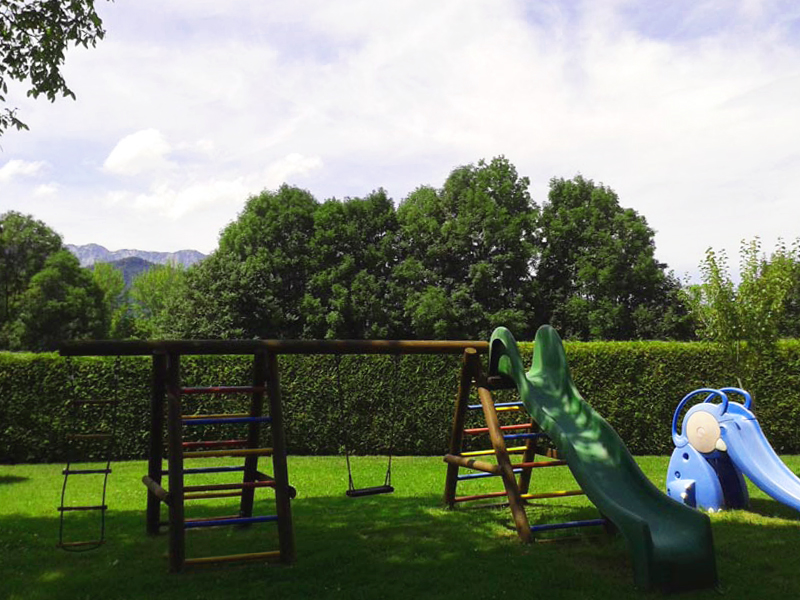 Our new Breakfast dining room includes a nice play area with toys for the little ones. Parents can enjoy a stress free time to linger at breakfast, relaxing and chatting. From our winter garden and from the veranda, parents have a good view of the playground with swings, slides and ropes. In this relaxed atmosphere, parents can easily attend the children while they play.
The big attraction for the kids is our pools. There is a 8x4 m large and 1,50 m deep heated and covered pool that is not only enjoyable for the kids, but adult visitors as well. Quite a few of the children have actually learned to swim in our pool! Often it is much easier to learn when one is on vacation. Next to the pool is also a wading pool that invites the little ones to splash about, with a fountain feature: a frog that spits the water into the pool!
Our lawn and seating areas are big enough that even quiet moments can be enjoyed. You can browse through a newspaper, magazine or a book from our book nook.
Our tea kitchen is open the whole day with complimentary tea, and cups of coffee or cocoa for Euro 1, - from our coffee machine are always available.
From 8:00 am until 10 pm you have the chance to go online with our free Wi-Fi. In the evenings we turn it off so that you can sleep better.
The view of the surrounding Alps is breath taking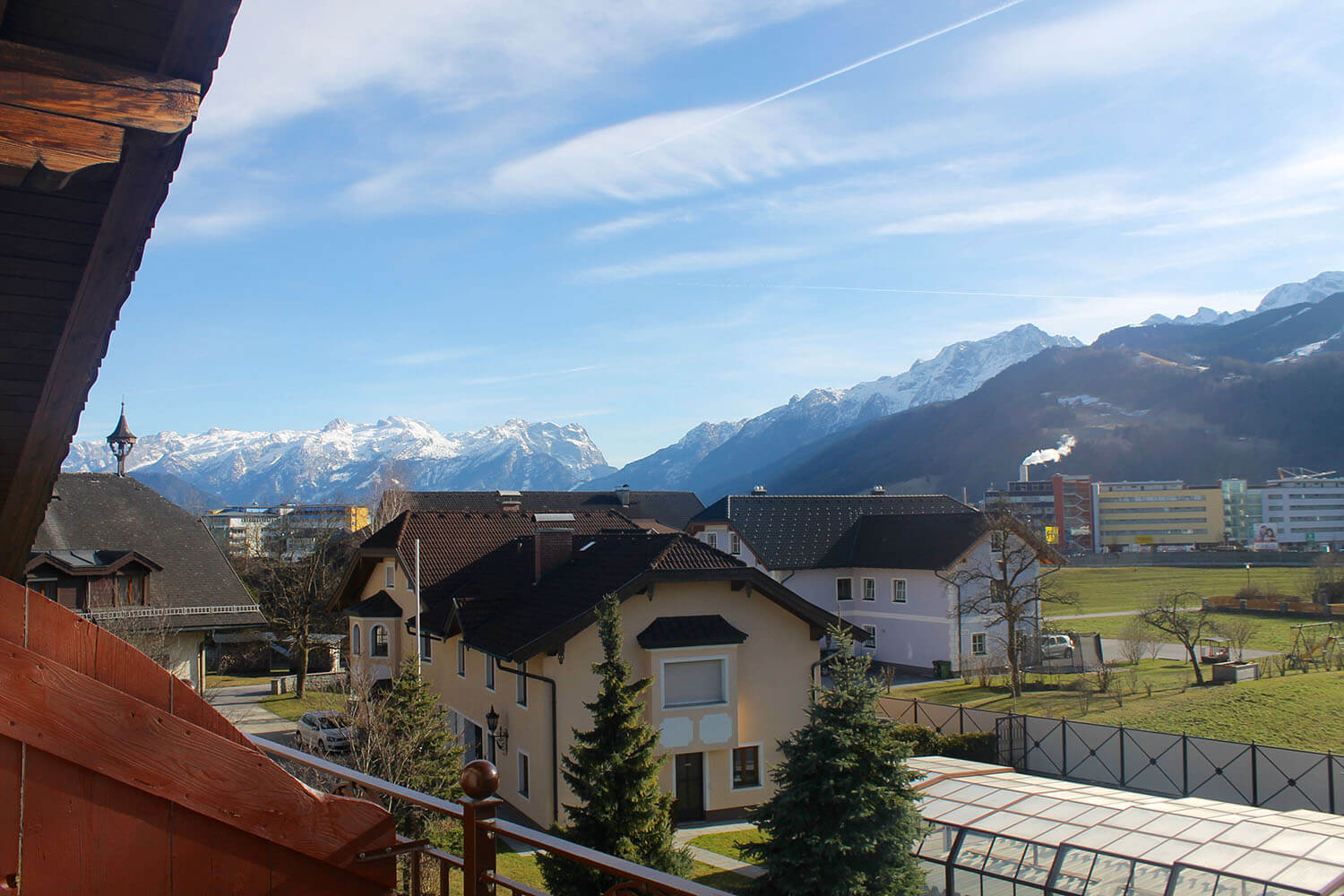 and children can look forward to an exciting playground and even a small wading pool. Recuperate in our wonderful area, not only surrounded by Salzburg's glorious mountain ranges but also centrally located to allow for excursions in every direction.
By Car:
Salzburg:

15 km on the A10

Salzkammergut:

35 km over the Wiestal land road

Berchtesgadener Land:

12 km over Dürrnberg

Liechtensteinklamm:

35 km on the A10

Medieval castle, Hohenwerfen and "Eisriesenwelt" Ice Caves

: 30 km on the A10
By bus or train:
Salzburg:

20 Minutes by Bus • 10 Minutes by Train

Celtic Salt mines, "Bad Dürrnberg":

15 Minutes by Bus

Golling:

10 Minutes by Train
Hallein is the ideal starting place for your vacation in the surrounding areas of Salzburg.

Sommerauer's Bed and Breakfast is looking forward to your visit!